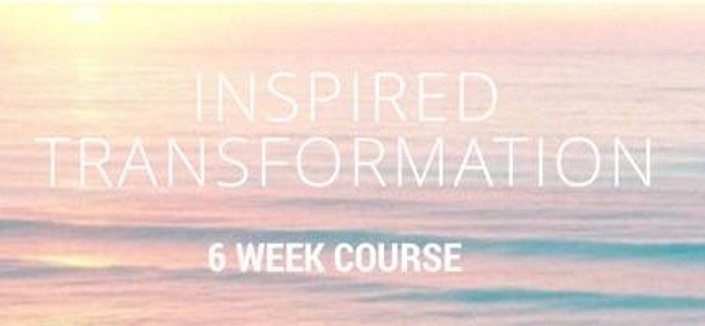 Welcome to the most meaningful and impactful Transformation experience you can claim for yourself.
I invite you to close your eyes...
Envision the broad, bold, and beautifully radiant life that you envision for yourself and daydream about often.
As you see that crystal clear vision, I want you ask yourself.
"Why aren't I making this vision my reality?"
"Why aren't I stepping into this daydream and calling it into my life right now?"
I have news for you, darling.

This daydream is not just a daydream.
Your soul is calling you to step into that very vision you hold.
Your Truth is calling...

Will you answer it?
I know that when I ask that question, "Will you answer your truth?", that part of you wants more than anything in the world to step into that daydreamy vision and claim the magic that is available to you...

I also know that there's another part of you, maybe the part of you that you're tired of listening to, that part of you runs wild with thoughts that look a lot like, "Who am I to be that person?", "If I were to be that powerful, other people would judge me so much.", "I wouldn't even know how to become that person..."
I've got a secret to share with you - You DESERVE to become that vision that you hold for yourself. You DESERVE to feel empowered, to find + live boldly in your Truth. YOU deserve to become the person you dream of being.

More than that, you can become that person, you can step into that daydream vision, and you can do it all in an inspired + empowered way with more flow and joy than you know.

Are you ready to claim your radiant life?




Over the last 4 years I have experienced a transformation of empowerment and awakening and slowly but surely I have gotten clearer and clearer on who I am meant to be and how I can become Her everyday. Because of this transformation I experienced, I learned how to inspire and empower myself within my vision, and I am now grateful and over-joyed to share all that I have learned with you, for the service of your highest good and highest path. The Inspired Transformation course is made up of all that I have learned, navigated, and found to be powerfully impactful and valuable along my own personal journey over the last 4 years. I went from being severely misaligned with my purpose, to feeling like I had lost my identity entirely (which turned out to be Divine Intervention in disguise), to coming home to myself + reconnecting to my divine truth, to now being able to stand tall, strong, and confident within myself and my work while I co-create the life experience of my dreams + welcome that life into my reality each and every day as I live and expand upon my purpose.
This course experience is an inspired and infinite creation. It was birthed from my inspiration and dedication to empower anyone who is seeking to grow, live authentically, or become their powerful, bold, and empowered Self. My super-powers (light-working, space holding, bringing light to the darkness, and empowering people to live their most radiant lives) are all available to you through Inspired Transformation and are held for you with the highest vibration of love, empowerment, and highest potential.
Inspired Transformation will...
Guide you to the vibrant, abundant, and expansive life you've always dreamed of and support you in co-creating the transformation required to live radiantly in that space.
Help you to heal + release anything that is or may hold you back from claiming + living your dreams as reality.
Reveal to you (or rather, remind you of) your true essence + being so that you may be supported by your truth on the journey to who you desire to be.
Give you the tools + practices you will need to consciously cultivate and facilitate the co-creation of the transformation you seek.
Bring you out of feeling lost or stagnant and into a place that is clear, vibrant, empowered, and in flow with the opportunities to co-create your life.
Give you the practices and processes that you can always turn to as you navigate your journey, purpose, and growth in mind, body, and spirit.
Change your life and empower your Inspired Transformation.
Within the 6 weeks of Inspired Transformation you will be supported and guided in either beginning or expanding upon your own transformation to consciously cultivate, experience, and navigate your evolution toward the person you know that you have the potential to become.
WHAT YOU'LL GET
A 6 week, 6 module course created and guided by Riley Reign
Weekly Q+A call access
Guided Meditations to help you align with and tap into your truth + intuition
Access to the Inspired Transformation community facebook group - a container for support, guidance, and kindred spirits holding space for each other along our divinely supported + guided Inspired Transformations.
A life changing experience that will elevate, empower, and inspire you to step into your truth, and live + co-create the bold, beautiful, and radiant life that you know you have the potential and calling to live.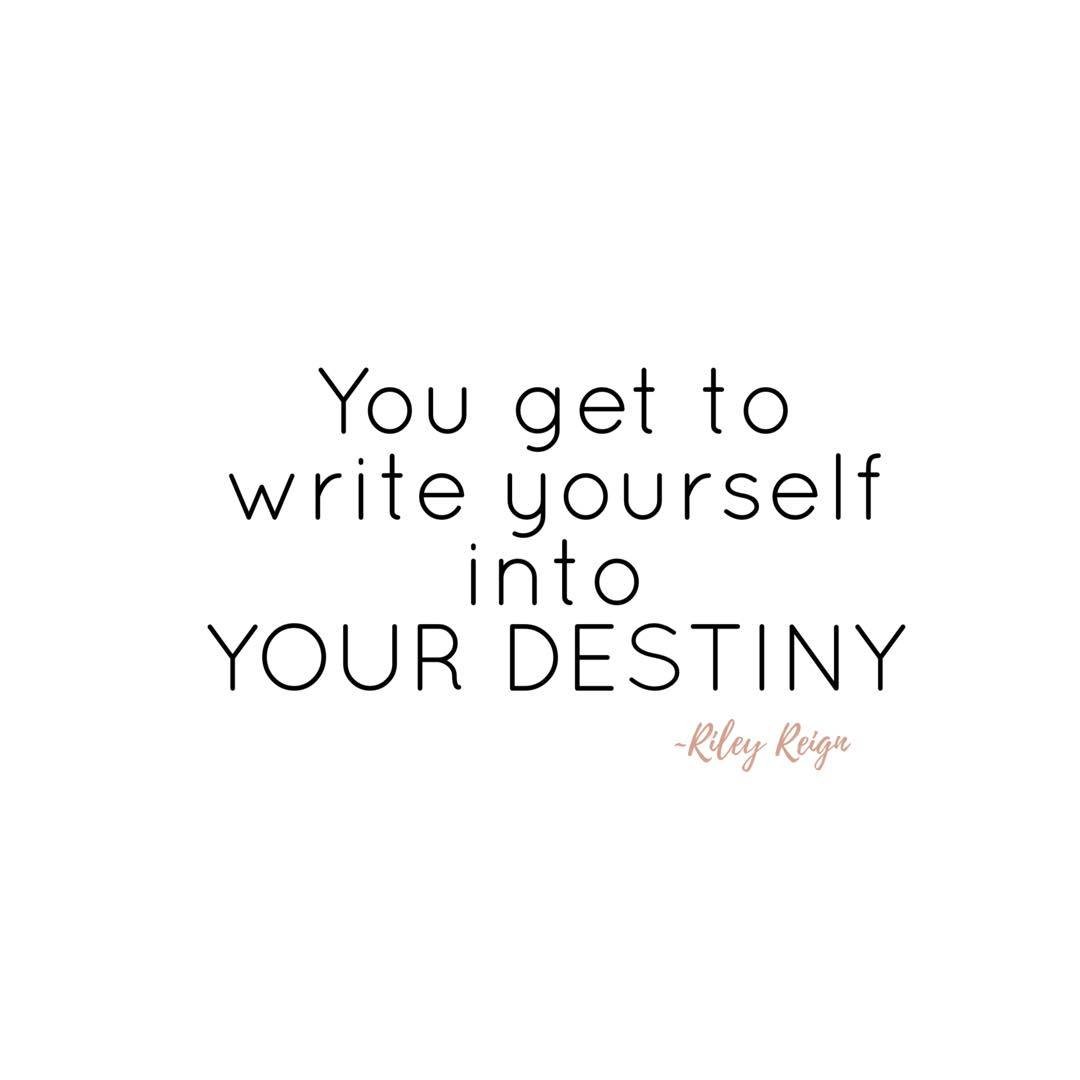 Your Instructor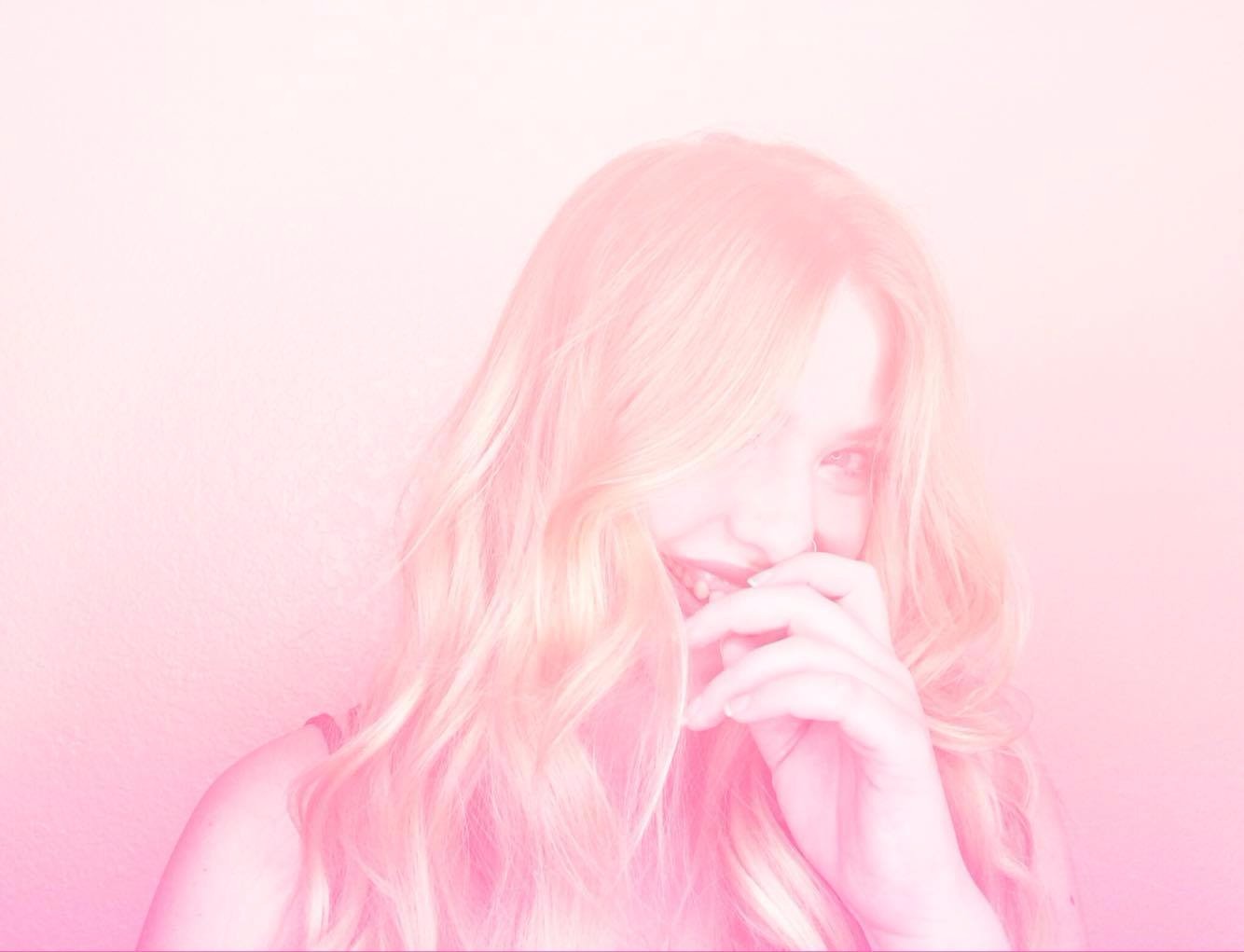 Riley Reign has found it to be her life calling to inspire + empower others within personal + spiritual transformation as a Spiritual leader, teacher, and mentor. A self-proclaimed miracle worker, light worker, and champion space holder, Riley has brought magic, inspiration, and empowerment to many as a mentor and Inspired Transformation facilitator. As the curator and writer of the Spirit and Soul blog she wishes to bring light, empowerment and motivation to those who need it. She currently resides in the beautiful Colorado.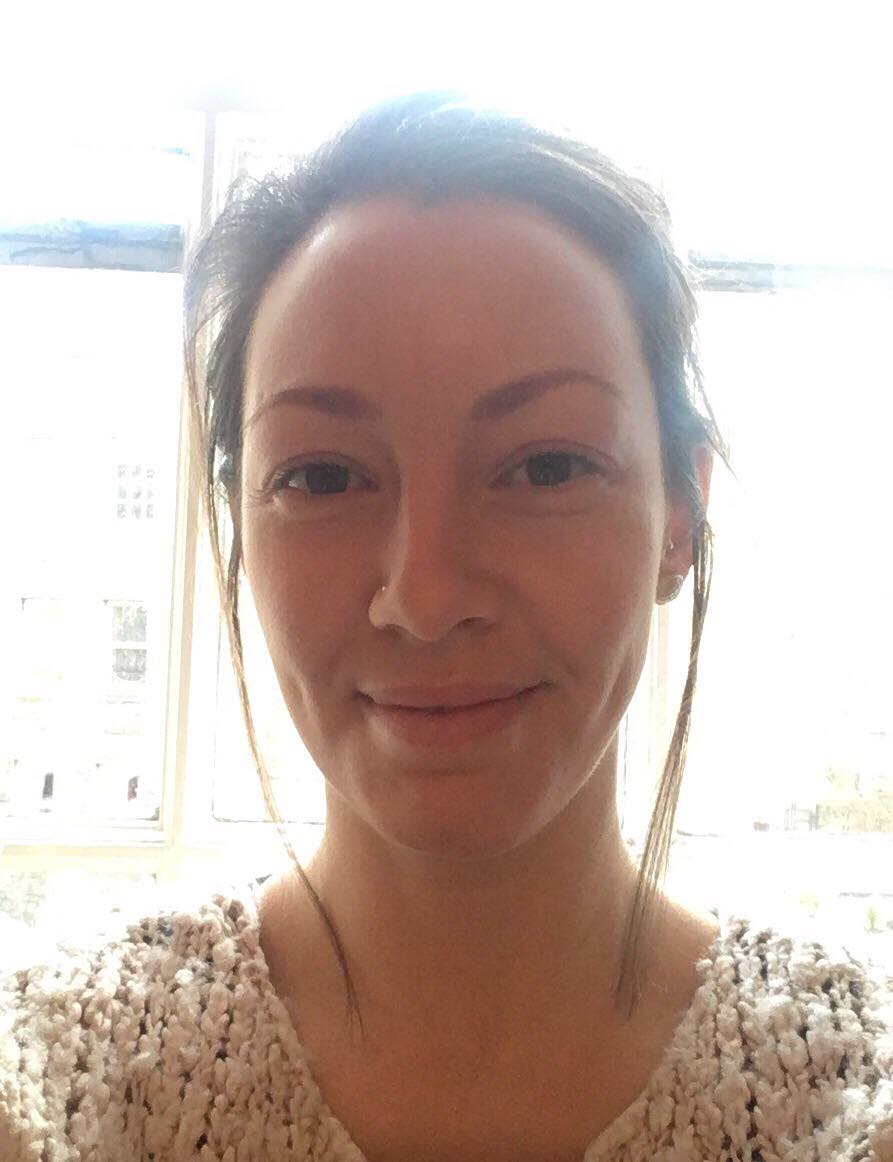 "This course gives you exactly what it says it will - an Inspired Transformation. In 6 weeks, it is incredible how much you can change, and I now feel that not only are my goals achievable - I can create much more than I had ever given thought to!"
- Cara Samuels, Inspired Transformation Student
I know how scary it can be to step into the life you want, I know how much it can stretch you as a person, and I know how the unknown judgements, perceptions, or opinions of others can make you feel like staying small...

But darling, NOW is the only time we will ever have.

It's time you take it as your own. Claim the NOW as it is - yours.

I know that when you think of the daydream vision you have for yourself you sometimes want to turn away and run...

But I also know this...

If anyone can do this... If anyone can create and live the life you dream of, and do it boldly and positively and powerfully..
If anyone can do this, it's YOU.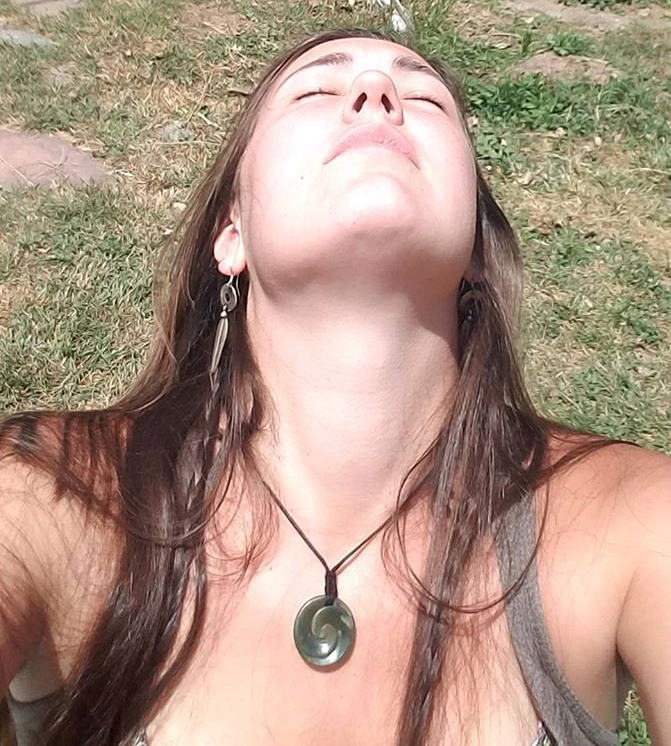 "Having just left an all encompassing 4 year relationship that had left me without a voice, without access to my inner power and felt suffocating. I was on the search to find myself again. Inspired transformation was one of the steps that I took to finding myself and with the support and guidance I gained from this course I have started to gain my power back with a vengeance. I can visualize who I want to be and what I want in life which I was blind to for so long. I can't thank Riley, and this course, enough for lending me guidance in my time of need."
- Lilla Fletcher, Inspired Transformation Student
Inspired Transformation is for you if...
You are willing to show up for the Inspired Transformation you desire... because, let's be real, being ready is irrelevant. What matters is if you're willing to Show Up + Lean In.


You are craving Transformation within your life, but are afraid to start because you don't know how, don't think you can do it, or want support + guidance within the process.


You have a meaningful, impactful, and powerful vision for yourself and your life... but you aren't quite sure how to create it.


Your 2018 resolutions, visions, or goals include things like: Transformation, Growth, Abundance, Manifestation, Up-Leveling, Becoming, Stepping Into Something, Co-Creating, Receiving, Claiming Your Power, Leading a Legacy, Cultivating, Experiencing, etc... You get the vibe we're aligning with.


You know you are meant for MORE.


You're craving a space that will support you, guide you, and carry you throughout Transformation in an elevated and high vibe way.


You want to know the practices + processes that will help you to consciously and intentionally co-create the life of your wildest dreams, step into the Self you know you can become, and navigate all that comes with it with as much grace and confidence as possible.


You want to be able to stand grounded and powerful within YOUR truth, and want support + guidance on how to do that.


You want to Spread Your Wings... but don't even know what that would look like, and really want to step into that vision and bring it to life.


You feel called to experience this course, it's community, and the Transformation that is empowered + realized by it.
If you are hesitant about joining the Inspired Transformation class of 2018, but really think this may be the course for you, you can always connect with Riley personally within a Discovery Call to really explore if this is the right course for you. To book that Discovery Call, click here.
Course Curriculum
Welcome!
Available in days
days after you enroll
Week 1 : Feel It
Available in days
days after you enroll
Week 2 : Dream It
Available in days
days after you enroll
Frequently Asked Questions
When does the course start and finish?
Inspired Transformation begins January 15th 2018, and will carry on through March 1st. The last of content will be given on February 26th, and you will have a few days after that to catch up on any course content you may have been behind on.
How long do I have access to the course?
How does lifetime access sound? After enrolling, you have unlimited access to this course for as long as you like - across any and all devices you own.
What if I am unhappy with the course?
We would never want you to be unhappy! If you're unhappy for any reason, you have until 2 weeks into the live course to let us know. (Jan. 26th, 2018) If you participate in the course and implement it's tools + teachings and find that it is not working out for you, let us know! Riley would be happy to work out any kinks you may be experiencing, or if needed we will then refund your enrollment.
What is the cutoff date for enrollment?
Great question! Because Inspired Transformation is a course that runs live only once a year, we hold the enrollment open a little bit longer. The cutoff date for enrollment is January 12th 2018. If you'd like to be sent an email reminder about this let us know and we can get you on our email list.